About @QueenPeach
Heeeeey.
I'm Hartley Patricia Nash. Sixteen y/o. I'm probably best known for my role as Taylor Blake on The Circle
I also currently play the role of Courtney James in Kingsley Heights. I'll also play another main role on a new show, in The Doppleganger Network. So yeah, stay tuned.
Live.Love.Peace.Starbucks.
@QueenPeach's Older Updates
@QueenPeach's Photos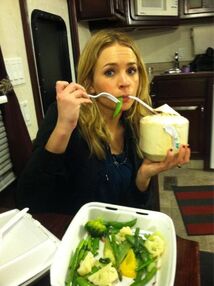 Ad blocker interference detected!
Wikia is a free-to-use site that makes money from advertising. We have a modified experience for viewers using ad blockers

Wikia is not accessible if you've made further modifications. Remove the custom ad blocker rule(s) and the page will load as expected.